I know you have watched a commercial once or maybe even seen a Victoria's Secret show and thought to yourself "Damn, who is that"? Maybe this will help, today I bring to you the five most popular angels.


5. Miranda Kerr(29 yrs old)
Miranda is a Austrailian model and is one of the longest tenured of the Victoria Secret Angels. She is married to Orlando Bloom and has a son. She is a natural beauty. At last years show she gave birth a few months before the show and didn't lose a step.
4. Alesandria Ambrosio(31 yrs old)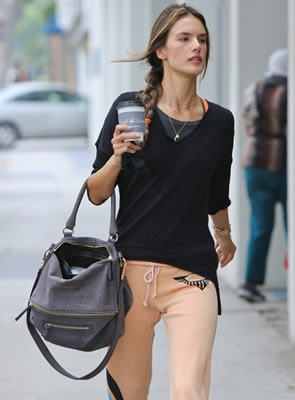 Alesandria is from Brazil. If you know anything about Brazil then you know that most of their inhabitants are pretty fucking hot, this is no exception. At 31 she is still one of the most jaw dropping models you will find with a seductive accent to match.
3. Doutzen Kroes(27 yrs old)
Words cant express the warmth and ease that Doutzen exudes with her beauty. She is the pride of the Dutch, born in Netherlands and married to Dutch DJ Sunnery James . She is truly an effortless beauty and personally my favorite VS model.


2. Adriana Lima(31 yrs old)
The fact that two of the top supermodels in the world were born in Brazil officially makes Brazil the sexiest place on the planet, maybe its in the water. Adriana Lima may be the most famous supermodel in the world since Giselle Bundchen( She is also Brazilian, yes God loves Brazil.). Adriana's look is uber sexy and seductive, one of the top super models of all time.


1. Candice Swanpoel(24 yrs old)
She's the "IT" girl. Candice Swanpoel is a South African goddess that has taken over the modeling industry. She was born to be a model, founded at 15 in a mall and from that point on she steadily climbed to the top. Last year she cemented her place as the top model in the industry and was among the top 3 earners.
Until next time.
SOURCES: VSHOLIC