Finding a good watch as a young gentlemen is a relatively interesting task. A lot of us don't know where to look for good watches and what brands would truly appeal to our style. Here in no particular order(other than price) I have assembled a few watches and brands to help fellow young gentlemen on their journey to finding a good watch.
Bulova Men's Essential Strap
($150)
Classic looking watch with a classic leather band. This watch comes at a great price and goes with many styles.
Boss Black Round Letter Strap
The Boss leather strap may be one of my favorite watches. I am really into the classic leather strap look and this is exactly that.
Citzen Eco Drive Black Stainless Steel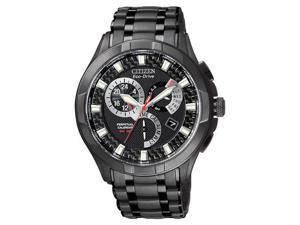 The Eco Drive is a beauty of a watch. If you are looking for a cool, sort of expensive watch and you have never had one this is a good start. This watch meshes well with most of what you wear on a daily bases, this can also be worn with a suit.
Casio Edifice Red Bull Limited Edition
The Edifice is just a cool watch, if you can ever get your hands on one please do so. This is perfect for casual wear.
Tissot Courtier
($400)
The Tissot Courtier is affordable luxury, and the most versatile watch of the list.
Bell & Ross Commando BR 01-94
($5,792)
I had to throw this lust worthy gem into the conversation. Most of us may not be able to afford a Bell & Ross watch just yet but you should start getting familiar with brand. This is a sporty and sleek watch that goes with casual wear.